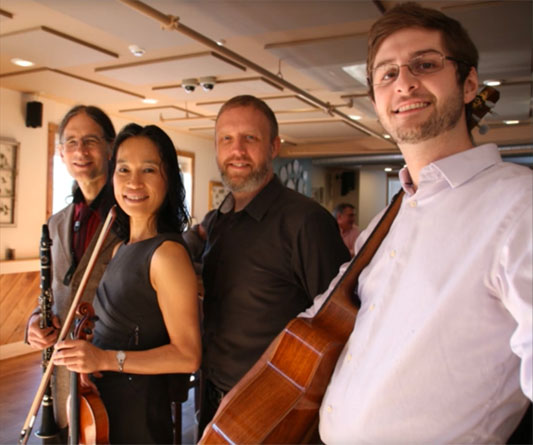 GJ expands the gypsy jazz tradition of Django Reinhardt and Stephane Grappelli with danceable swing standards from the era of Cole Porter, George Gershwin & Benny Goodman as well as originals by the band. Their toe-tapping, snappy, hot jazz, swinging style is a delight to experience.
Instruments
Violin, Clarinet, Guitar, Bass
Style
Swing, Gypsy Jazz, Hot Club Jazz.