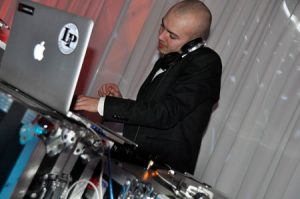 DJ AT
Every once in a while we will find a prospective DJ that we think has potential. The general rule to producing a great DJ/MC is a ton of training and a severe amount of "Do it again" and with our training program, we generally end up with a well-trained and top notch DJ/MC
However, DJ AT is by far an exception to the rule. We have had great DJs in the past. Some who have gone on to become major club DJ's in Boston and some who have become national speakers in their field. Some who have developed their own mash-up remix company. But we have not seen anyone like AT before.
DJ AT has the ability to make it all come together and seem effortless. His is the only DJ in Boston that produces a Video Dance Party including rarely seen music videos, today's music videos and of course his own video creations.
He will take you on a trip through time at your request or just keep you mesmerized with his selection of today's music. You will not leave the dance floor until the party is over.
He will transform any party into one your guests will remember for years. He is highly requested and continues to add dates to his schedule every time he performs. We have no doubt DJ AT will be the perfect addition to any event you're planning.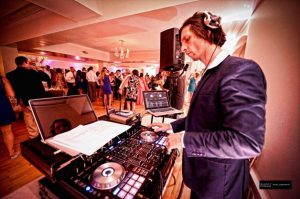 DJ GC
DJ GC is a multi faceted entertainer and entrepreneur with over 20 years experience as a musician, DJ and emcee. Having performed private events for Clint Eastwood and Sean Penn, and toured internationally as a sax player including the Montreal Jazz Festival. A true technician on the turntables. Always reads the crowd and plays to their reaction. No gimmicks, no games. Just a consummate entertainer who brings any party to life with his passion for music and the power of always playing the right song at the right time, seamlessly mixed all night.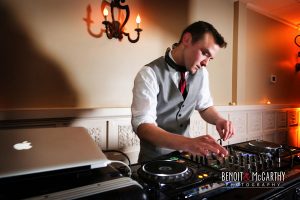 DJ MB
DJ MB is a DJ, producer, musical director, emcee. MB has a broad knowledge of all styles of music from Motown to EDM, this guy can read any crowd and ignite them through his impeccable mixing skills. One of the most in demand DJs in the Boston area. Aside from events as a mobile DJ he is also the musical director for a college touring company playing to packed arenas across the country. Not an ego driven DJ, just a great guy who is fun, laid back, easy to work with and who rocks the set like no other.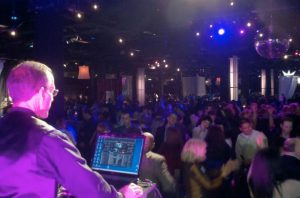 DJ GT
DJ GT "You'll never miss the band". Fantastic DJ and Emcee for corporate events, team building events and all social gatherings. An experienced, warm, and extremely professional DJ for any size crowd.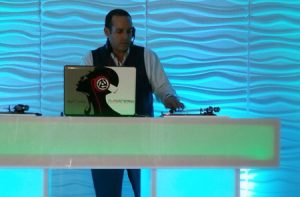 DJ MD
DJ MD If you're looking for an MC to bring a level of entertainment, style and class that is second to none then reserve DJ MD for your next event.
DJ MD started his entertainment career in 1995, and over the years he has established himself as the Premier MC for Bar and Bat Mitzvah Celebrations, Wedding Receptions, Corporate Events and School Events. He has become highly respected as one of Boston's most experienced and exciting entertainers.
DJ MD is highly requested because of his ability to perform for any age group, and is able to bring together all of your guests to enjoy in your celebration. People love his personality and his ability to keep the party going from when the first guest arrives to when the last guest leaves. He is an expert on playing the right song at the right time. He is constantly working on bringing his entertainment to the next level and we know that he would be the perfect addition to your next event.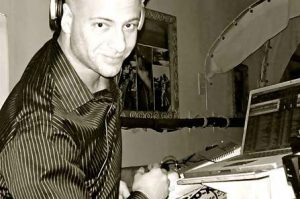 DJ SH
DJ SH is from the Mediterranean via Manhattan, SH has moved crowds since the 90s. As an event DJ, he keeps the energy high and the crowd dancing. As an MC, SH delivers an elegant message without imposition. From beginning to end, SH has the pulse of the event at his fingertips. Constantly synchronized with event staff, he ensures that every moment is special. Whether it's in a club, beside a pool, yacht or private jet, he provides professionalism and sophistication for your guests.
As a seasoned event DJ, SH has played in the finest NYC venues, including clubs such as Nells, Tattoo, Limelight, Webster Hall, Studio 54, Nikki Beach, Pink Elephant, Private venues such as the Boat House in Central Park, the Plaza, The Pierre, and Waldorf Astoria, River Cafe, Guastavino's, Daniel, Perse, Russian Tea Room. SH likes to say he knows every service entrance in NYC!
With a sensitivity to the needs of many cultures, SH has moved mayors, sultans, and socialites from around the world. Fluent and accent-less in English and French, he has spun at Les Bain Douche and Le Nells in Paris. On the French Riviera, he has performed at venues such as Les Caves Du Roi, Papa Gayo, and La Voile Rouge. For Hollywood, SH taught Tina Fey how to DJ for Baby Mama.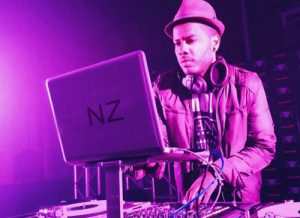 DJ NZ
They say that a truly great DJ, Just for a moment, can make a whole room fall in love.
DJ NZ is a 10 + year DJ at the height of his career with over 1,000 events under his belt. He touched his first turntables at the age of I6 in Brooklyn NY, and has traveled the world pleasing crowds from NY to Switzerland ever since.
His extensive resume of high clientele events includes celebrities to the likes of Oprah Winfrey & Kim Kardashian, he also has had the pleasure of sharing the stage with some of the biggest names in music like Drake, and Busta Rhymes to name a few.
DJ NZ's open format style covers genres from oldies to current music and everything in-between. With every performance he creates powerful and memorable events in people's lives that keep them wanting more, his clientele entrust him year after year with the responsibility of making their event a memorable one, and he has never failed to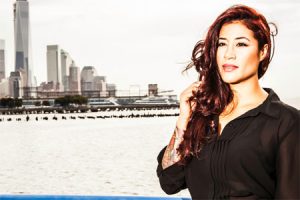 DJ Red
There is a unique and inspiring passion behind DJ RED. She began her story behind the turntables in college, after being captivated by a DJ friend of hers. She quickly learned the art of mixing and creating music, and the rest is yet to be written. Ms. RED loves being able "to manipulate music in a positive way" which drives her constant exploration for new sounds. Her creative expression, both with music and her own body, has her rapidly emerging as one of the hottest female DJs in the scene.
She was Born in LA, coming to NY and now performing all around the world, the sky is the limit for this gorgeous gal. Ms. RED's career was catapulted when she spun at the SXSW Festival and is now the resident DJ for NY hotspots like Griffin, Lavo, Tao and anywhere the really cool people are! Having an overwhelming love and appreciation for music across all genres, she aims to piece together everything from Classic Rock, to Reggae, to Hip-Hop, to Electro; in an effort to invigorate any and all crowds.