If you are looking for a FUN event activity for your students, employees, clients or guests, we have the perfect program! Paint parties is a great, hands-on program that gets your guests, talking, laughing, and painting a unique piece of art. The best part of FUN Paint Parties is you don't have to be an artist. This step-by-step painting process is lead by a professional artist who will walk you through creating your artwork. Beginners as well as intermediate painters can follow along with this style of instruction using their level of expertise to create their masterpiece.
FUN Paint Parties work for:
1. Colleges and Universities – 50 person minimum. We can hold multiple sessions of 25 each.
2. Corporations, Businesses and Organizations – 25 person minimum. We can hold multiple sessions of 25 each.
3. Private Parties – 25 person minimum. Great for bridal showers, bachelorette parties, birthday parties, girl's night out, book clubs or any opportunity to get a group of people together.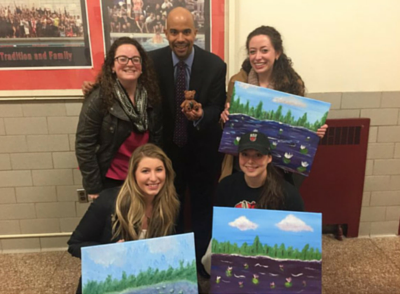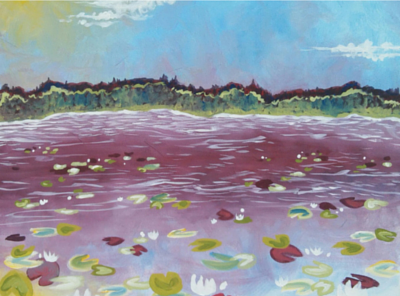 DIGTAL CARICATURES
We have gone DIGITAL with their caricatures! Now you have your choice of programs – traditionally drawn caricatures or digital caricatures. FUN caricature artists will draw your image on a Surface Pro and print the results. That means everyone getting drawn gets an 8 x 10 inch copy. Perfect when you have multiple people in the picture. Fast and Easy!
AIRRBUSH CARICATURE ARTISTS
Our FUN artists will airbrush you in true caricature style. These airbrushed portraits are created with black paint on a natural colored cloth banner. Great as a college or corporate event program.